SRA offers a monthly webinar series to all SRA members, with select webinars free to the public. Expert researchers will discuss scientific and public discourse on youth and adolescence to guide parenting, schooling, programs, policies, and more. The goal is to advance our understanding and enhance the well-being of youth in today's globalized world.
To view upcoming webinars, visit our calendar of events. To view past webinars, see below or visit our Online Learning Library. 
How We Talk About Adolescence Matters 
Thursday, April 7, 10:00 am - 1:00 pm ET
Scientific research tells us that the years between childhood and adulthood are an amazing window of opportunity to establish positive trajectories for all adolescents and for the world they will someday lead. But this perspective is not always part of the public dialogue. Instead, the current narrative focuses on negative stereotypes and misunderstandings. The popular story of risk and vulnerability creates barriers to effective legislation, policies, and programs for adolescents. This is especially the case for issues related to diversity and inequality.
The UCLA Center for the Developing Adolescent (CDA), FrameWorks Institute, and the National Scientific Council on Adolescence (NSCA) have collaborated on ways to amplify the opportunity narrative about adolescence, while also effectively communicating cutting-edge science to policymakers and practitioners. This workshop will share the approaches and materials developed by CDA, Frameworks, and the NSCA, and will feature breakout sessions and activities that will allow participants to apply these strategies to how they craft their messages and disseminate their own work.
Panelists:
Andrew Fuligni, PhD
Dr. Fuligni is Co-Executive Director of the UCLA Center for the Developing Adolescent, and a professor in the Department of Psychology and the Department of Psychiatry and Biobehavioral Sciences at UCLA. He is also Senior Scientist at the Jane and Terry Semel Institute for Neuroscience and Human Behavior and Director of the Adolescent Development Lab at UCLA. Andrew's research examines the extent to which the cultural beliefs and values of adolescents are shaped by family relationships, peer relationships, educational adjustments, and psychological and physical health.
Adriana Galván, PhD
Dr. Galván is Co-Executive Director of the UCLA Center for the Developing Adolescent and Dean of Undergraduate Education at UCLA. She is also a professor in the Department of Psychology and Director of the Developmental Neuroscience Laboratory at UCLA. Adriana's work examines how neurobiological changes impact behavioral development during adolescence—particularly in the areas of decision-making, risk-taking, and emotional health.
Dr. Gerstein Pineau is Director of Research Application at FrameWorks, where she bridges the Research and Research Interpretation and Applications units, leading the research phases of projects and using her depth of knowledge about the reframing research to the dissemination phase. Her focus includes issues related to family, school, and community engagement; developmental relationships; Transition Age Youth; and reframing adolescence, aging, and social determinants of health.


Nat Kendall-Taylor, PhD
Dr. Kendall-Taylor serves as Chief Executive Officer at the FrameWorks, where he oversees the organization's research-based approach to strategic communications, which uses methods from the social and behavioral sciences to measure how people understand complex socio-political issues and tests ways to reframe them to drive social change. An expert in psychological anthropology and communications science, Nat publishes widely in the popular and professional press and lectures frequently in the United States and abroad.
Joanna Lee Williams, PhD
Dr. Williams is Co-Director of the National Scientific Council on Adolescence and an associate professor in the Graduate School of Applied and Professional Psychology at Rutgers University and a Faculty Affiliate at both Youth-Nex: The U.Va. Center to Promote Effective Youth Development and the Center for Parent and Teen Communication. Joanna studies race and ethnicity as social contexts for youth development.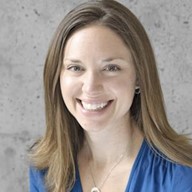 Jennifer Pfeifer, PhD
Dr. Pfeifer is Co-Director of the National Scientific Council on Adolescence and a professor in the Department of Psychology, Director of the Developmental Social Neuroscience Lab, and Science Director for the Center for Translational Neuroscience, all at the University of Oregon. She studies how the major changes adolescents experience in their brains, bodies, and social worlds relate to their well-being.
---
February Webinar
Interdisciplinarity And The Advancement Of Research On Adolescents
Tuesday, February 16, 12:00 - 1:00 pm ET
Working in interdisciplinary teams is critical to innovative research on adolescence. Join us to learn from experts who regularly practice interdisciplinarity on how to get started and how to address current challenges.
Panelists:
The Past President (2018-2020) of the Society for Research on Adolescence, Robert Crosnoe is Associate Dean of Liberal Arts and Rapoport Centennial Professor of Sociology at the University of Texas at Austin.  Dr. Crosnoe's mixed methods research explores the connections among health, adolescent development, and education and the contributions of these connections to socioeconomic and immigration-related inequalities in American society.  Two of his book titles are Fitting In, Standing Out: Navigating the Social Challenges of High School to Get an Education (Cambridge University Press) and Families Now: Diversity, Demography, and Development (Macmillan/Worth).  Currently, Dr. Crosnoe is Co-Director of the NSF Interdisciplinary Collaborative on Development in Context, Trustee of the Population Reference Bureau, and AP Fellow for the College Board.


Andrew Fuligni is a Professor in the Department of Psychiatry and Biobehavioral Sciences and the Department of Psychology at UCLA. He also is a Senior Scientist in the Semel Institute for Neuroscience and Human Behavior where he directs the Adolescent Development Lab at UCLA. His work focuses on the interaction of sociocultural experiences and biobehavioral development during adolescence among diverse populations.
Mary Helen Immordino-Yang, EdD is a Professor of Education, Psychology and Neuroscience at the University of Southern California and Director of the USC Center for Affective Neuroscience, Development, Learning and Education (CANDLE). She studies the psychological and neurobiological development of emotion and self-awareness, and connections to social, cognitive and moral development in educational settings. She uses cross-cultural, interdisciplinary studies of narratives and feelings to uncover experience-dependent neural mechanisms contributing to identity, intrinsic motivation, deep learning, and generative, creative and abstract thought. Her work has a special focus on adolescents from low-SES communities, and she involves youths from these communities as junior scientists in her work.



Darlene Kertes, PhD, is the Director of Developmental Psychology at the University of Florida. She is an Associate Professor in Developmental Psychology and Behavioral and Cognitive Neuroscience, and a member of the University of Florida Genetics Institute. Dr. Kertes's research program focuses on the antecedents and consequences of stress in health and development. Her research examines risk and protective factors impacting stress-related behavioral health outcomes along with the biological mechanisms of risk via epigenomic variation and the activity of the stress sensitive hypothalamic-pituitary-adrenocortical axis.
Dr. Aerika Brittian Loyd is an interdisciplinary, community-engaged developmental scientist and an Associate Professor in the Department of Psychology at the University of California, Riverside. She received her PhD in Human Development and Child Study from Tufts University, completed a predoctoral research fellowship with the Birth to Twenty Research Program at the University of Witwatersrand, in Johannesburg, South Africa, two years as a postdoctoral fellow in the Prevention Research Center at Arizona State University, and two years as an NIH Building Interdisciplinary Careers in Women's Health Scholar. Dr. Loyd's research within psychology, human development, and prevention science explores how intersections of race, ethnicity, gender, and identity impact health and development for youth and young adults of color, specifically in Black and Latinx communities, to inform equitable and culturally relevant practice and policy. Her research on the links between racial stress, health, and development in African American justice-involved youth has been supported by NICHD, NIH's Office of Research on Women's Health, and the Russell Sage Foundation. Dr. Loyd's research on youth of color in the United States and youth in South Africa has been published in Child Development Perspectives, Cultural Diversity and Ethnic Minority Psychology, Journal of Adolescent Research, and the Journal of Youth and Adolescence.
January Webinar
Tips For Effective Grant Writing
Tuesday, January 19, 12:00-1:00pm ET

Do you want to develop a compelling research project, learn strategies for writing a successful proposal and improve the competitiveness of your next grant application? If the answer is YES, join us and representatives from NICHD and the Pacific Institute for Research and Evaluation for the "Tips for Effective Grant Writing" Webinar in January 2021!
Panelists:
Sharon Lipperman-Kreda is a Senior Research Scientist and Study Director at the Prevention Research Center (PRC) of the Pacific Institute for Research and Evaluation. Her expertise is interdisciplinary and includes a Ph.D. in Criminology and postdoctoral training in Prevention Science at PRC and the School of Public Health, University of California Berkeley. Her research is grounded in a socio-ecological framework that considers how young people interact with their physical, social, and situational environments and how these environments influence substance use behaviors, perceptions, and problems.


Dr. Valerie Maholmes is the Chief of the Pediatric Trauma and Critical Illness Branch at the Eunice Kennedy Shriver National Institute of Child Health and Human Development (NICHD) at the National Institutes of Health. In this capacity, she sets the vision and priorities for research that addresses the continuum of psychosocial, behavioral, biological, and physiological influences that affect child health outcomes in trauma, injury, and acute care.
Meredith Hope, PhD is a developmental psychologist whose research examines how the contributions of high-risk contexts (e.g., racial discrimination, community violence) are influenced by the presence of cultural institutions and resources for Black youth and emerging adult health and development. Currently, Meredith is a research fellow at the National Center for Institutional Diversity, University of Michigan.


---
December Webinar
Mental Health And Well-Being Of Adolescents Around The World During COVID-19
Thursday, December 10, 11:00-12:00pm ET

The COVID-19 pandemic has led to significant changes in the lives of adolescents around the world as a result of stay-at-home orders, social distancing guidelines, and school systems opting for virtual instruction and learning. These changes have influenced learning, peer relationships, as well as family relationships, leading to stress and mental health challenges such as anxiety and depression. In this webinar, we bring together research related to the mental health of adolescents during the pandemic from four continents: Africa, Asia, Europe, and South America.
Presenters: Susan Branje, PhD, Dept of Youth and Family, Utrecht University, The Netherlands; Yue Yu, PhD, Research Scientist, Centre for Research in Child Development, Nanyang Technological University, Singapore; Lucía Magis-Weinberg, PhD, Institute of Human Development, University of California, Berkeley (research focus Latin America); Harry Obi-Nwosu, Department of Psychology Nnamdi Azikiwe University, Nigeria
---
November Webinar
Getting Your Message Out There: Using Press And Social Media To Enhance The Reach Of Your Research
November 17, 2020 

Join SRA on November 17 to learn the dos and don'ts of how to translate academic research for mass media. The webinar will feature remarks from Amanda Morris, Journal for Research on Adolescence Editor in Chief; Jon Stemmle, University of Missouri, School of Journalism; Megan Maas, Michigan State University, and Kalee De France, Queen's University. Speakers will take a deep dive into how to share research on different mediums without breaking the rules.
---
October Webinar
Thinking Long-Term About Adolescents And The COVID-19 Pandemic
October 20, 2020

This SRA-Led International Collaboration focuses on the long-term impact of the COVID-19 pandemic on adolescent and young adult development.  To launch these efforts, SRA will host a webinar on Tuesday, October 20th from 10-11 AM Eastern Standard Time.  The webinar follows a prior international survey of members belonging to SRA as well as 10 other international developmental science associations to assess current efforts to understand the impact of the COVID-19 pandemic on youth as well as interest in coordinating efforts across researchers to understand long-term implications on development.  The webinar will feature remarks to frame this collaborative effort by Dr. Velma McBride Murry, Lois Autrey Betts Chair and University Professor, Departments of Health Policy & Human & Organizational Development, Vanderbilt University and president of SRA and Dr. Frosso Motti-Stefanidi, Professor of Psychology at the National and Kapodistrian University of Athens, Greece.  Flash talks from research investigators from Brazil, India, China, Europe and Africa will identify key issues informing a future research agenda. In addition, Dr. Jennifer Lansford will share COVID-19 related research from the Parenting Across Cultures project and Dr. Andrea Hussong will present survey results about international research efforts to examine the pandemic and adolescent development.  Together, we seek to identify key questions to guide an international research agenda regarding how the COVID-19 pandemic is reshaping the experience of adolescents and young adults around the world.
To provide feedback, follow, or get involved with this initiative take our NEXT STEPS survey.  
Click here to view another COVID-19 resource for youth, translated into several languages.
---
September Webinar
"This didn't come from nowhere": Centering youth voices in anti-racist activism
Tuesday, September 29 at 7:00-8:30pm ET
SRA's first-ever Anti-racism Task Force is bringing together a group of minority youth representatives to speak about their dedication to anti-racism and civic engagement. You won't want to miss this free webinar! 
*This webinar was not recorded and hosted on-demand to respect the privacy of the youth representatives who participated.
---
August Webinar
'Ask the Experts': What Adolescents Need from Education Right Now
Thursday, August 6 at 12:00 PM ET

While many are focused on the question of whether to reopen schools and colleges, our experts Larry Steinberg and Nancy Hill will focus on what middle school, high school, and college students need from education at this time—both academically and socio-emotionally.  Our experts will take a hard look at the issues and the implications of proposed plans and policies for protecting and promoting adolescents' physical health and academic growth. Join us in a conversation about the ways in which different approaches to the challenges posed by COVID may have consequences for young people's social and emotional development and mental health. There are no easy solutions, but our experts will raise important questions that parents, educators, and policymakers should be asking.
Laurence Steinberg, Ph.D., is the Distinguished University Professor and Laura H. Carnell Professor of Psychology at Temple University. He is the author or co-author of approximately articles and essays on development during the teenage years, and the author, co-author, or editor of 17 books, including Age of Opportunity: Lessons From the New Science of Adolescence, You and Your Adolescent, The 10 Basic Principles of Good Parenting, and Adolescence, the leading college textbook on the subject. His research has focused on a range of topics, including adolescent brain and psychological development, risk-taking and decision-making, family and peer relationships, and school achievement. He has also written for The New York Times, The Wall Street Journal, and The Washington Post, and is a frequent guest on NPR. He is a Fellow of the American Psychological Association, the Association for Psychological Science, and the American Academy of Arts and Sciences. He is a former president of the Society for Research on Adolescence. In a June op-ed in the New York Times, he called plans to reopen campuses this  fall "so unrealistically optimistic that they border on delusional".


Nancy E. Hill, Ph.D. is the Charles Bigelow Professor of Education at the Harvard Graduate School of Education. She is a developmental psychology whose research focuses on parenting and adolescent development. Further, her research has focused on the ways race, socioeconomic status, and community context interact and impact youths' opportunities for upward mobility. Her current research focuses on economically and ethnically diverse youth and their emerging sense of purpose and views of the economy as they influence post-secondary transitions to college and career. Professor Hill's research has been published in leading peer-reviewed journals in the fields of developmental psychology and education, including Child Development, Developmental Psychology, and Journal of Educational Psychology. She has edited 5 books in the areas of parenting and academic achievement during adolescence and among ethnic minority populations.  She and her colleague have forthcoming book focused on the transition to adulthood and the historical precedence and rationale for extending the time to adulthood (The End of Adolescence: The Lost Art of Delaying Adulthood, Harvard University Press).  Professor Hill was recently named to the National Academies of Sciences Engineering and Medicine's (NASEM) Board on Children Youth and Families. She is the president-elect of the Society for Research in Child Development.